Which are the Best Playing MMORPGs without the monthly subscription fee?
New World
Date: Dec/02/21 09:41:48
Views: 2377
MMORPG has different graphics and game styles but also different payment modes. We would like to see four MMORPGs on this list, and you only need to pay once for unlimited play. About the list: BuyNewWorldcoins have selected 4 MMORPGs that require a one-time payment to play on the next page. One is the so-called Buy2Play game. Some selected MMOs provide additional content in the form of DLC or extensions that require additional fees.

Nevertheless, they are still on the list because they do not charge monthly fees and can play the original content even without extensions. The list is based on our own experience, and the order is randomly selected. If you know of any other excellent Buy2Play MMORPGs, please feel free to write them in the comments.

New World
Type: Mixture of theme park & ​​sandbox | Developer: Amazon Games | Platform: PC | Release date: September 28, 2021 | Model: Buy2Play

New World is Amazon's first large-scale game. It was initially a sandbox PvP MMORPG, but at the same time, many theme park elements were added, including main missions and dungeons. In addition, PvP has become optional in the open world. In the game, you will play as an explorer trapped on the island of Aeternum. There is the legendary material Azoth, which promises immortality. But it can also corrupt overly greedy or careless creatures.

What is the unique selling point?
The new world has a unique combat system, which is not typical for MMORPG. You use weapons instead of classes, but each weapon has only three abilities. Otherwise, you still have a light or heavy attack.
The battle is more static and slow—avoiding or blocking when appropriate is more important than remembering skill rotation.
In addition, it relies heavily on exploration, production, and New World Coins, which looks a bit like a survival game in this content. However, for many people, this is why the game is so fascinating.

Who is the target group of New World?
Especially for explorers, artisans, and fans of PvP content, it's good value for money. Because in the final stage, a lot of it revolves around regional influence, territorial wars, and outpost storms in PvP mode.
Some dungeons and elite zones for PvE enthusiasts, but those who want to hone the dungeons will quickly get bored. Because on the one hand, there are only six different dungeons, on the other hand, you need particular spheres to enter them. In addition, players who want to experience great hero stories like World of Warcraft or SWTOR should avoid the new world because there is no straightforward overall villain story.

What content requires real money?
First, you must purchase New World. The regular version of MMORPG is priced at 39.99 USD, and the digital deluxe version is priced at 49.99 USD. This special edition brings armor skins, pets, digital art books, and emoticons scissors, rocks, paper.
MMORPG also has a store where you can purchase additional cosmetic content. In addition, convenience projects such as XP upgrades should be planned for the future.

What is the future of the new world?
With more than 900,000 concurrent players on Steam, New World has made a good start. However, vulnerabilities, exploits, golden scammers, and numerous server problems significantly slowed the initial hype. There are still problems with the endgame. The first significant patch was released in November, and there may be winter events in the December plan.


Swords of Legends Online
Type: Themepark | Developer: Wangyuan Shengtang Entertainment | Platform: PC | Release date: July 9, 2021, | Model: Buy2Play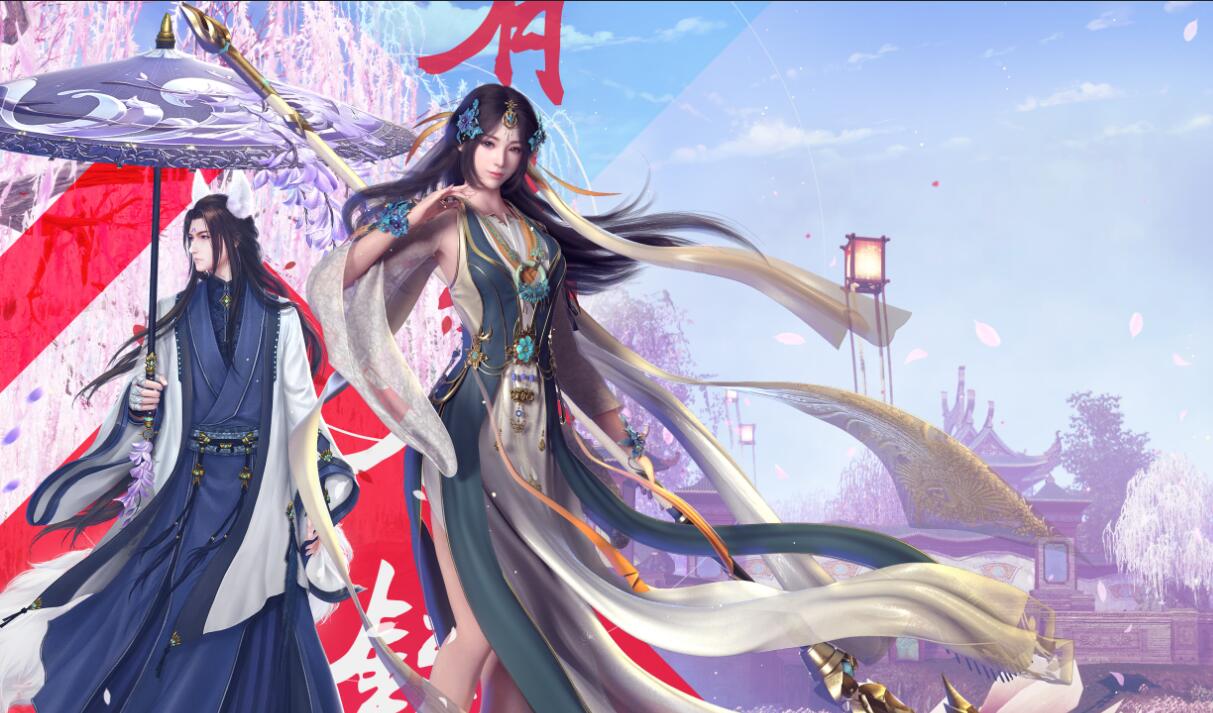 Swords of Legends Online is an MMORPG released in China in 2019 and brought to the West by Gameforge in 2021. It is a traditional Chinese theme park game. You follow a linear story where you fight as good guys against bad guys. There are six different classes to choose from, with which the game and game are divided into various individual areas with loading screens.
Swords of Legends uses an action-packed combat system that is somewhat reminiscent of Blade & Soul.

What is the unique selling point?
SOLO offers a very fair equipment system. So you can farm specifically for the best equipment, and there is also a separation between Pvetronic-st and PvP-Gear-Gearen. It is way ahead of games like Elyon or Black Desert.
However, a negative unique selling point is that a lot of the exciting content can only be experienced at max level, including PvP, housing, or dungeons in groups.

Which players are SOLO aimed at?
Swords of Legends is aimed at players who are in the mood for a traditional Chinese MMORPG. Because not only from the graphics but also from the dialogues and the systems in the game, you can tell that the game is in-game. And not everyone likes that.
It is also aimed at fans of dungeons and raids, as there have already been several updates.
For solo players and especially for fans of twinks, however, it is not that exciting. What is particularly annoying is that all quests are identical for each class. That makes pulling up new characters very monotonous.

What content is real money required for?
The base game of Swords of Legends costs 39.99 USD. There is also a Deluxe Edition for 59.99 USD and a Collector's Edition for 99.99 USD, which bring various bonuses.
The Swords of Legends shop is very fair and only uses cosmetic content. There aren't even any inventory or character slots that you can buy additionally.

What does the future of Swords of Legends look like?
In the last few weeks, SOLO has already received several updates containing new dungeons, raids, and new difficulty modes.
A new expansion has already appeared in China, with a new class, a new level cap, and new areas. Sooner or later, it will also make it into the western version.


Guild Wars 2
Type: Themepark | Developer: ArenaNet | Platform: PC | Release date: August 26, 2012 | Model: Buy2Play


Guild Wars 2 is a theme park MMORPG from ArenaNet. It relies on an enormous game world that has changed through events and, with the latest additions, has been given valuable features such as gliding or mounts. With nine different classes from 5 other races, you can explore the game world where the Elder Dragons are waiting for you as bosses. However, as the story progresses, it turns out that the dragons cannot simply be killed without consequences. In addition to the large game world with countless areas, there is also arena PvP, the world against the world for mass battles and instanced content in the form of fractals and raids.

What is the unique selling point?
Guild Wars 2 relies on the Living Word, which regularly brings new areas, stories, and rewards with it for free (if you log in in time).
The current goal of ArenaNet is to bring something exciting every month in the form of a news story, new playable content, or festivals. The system is supplemented by regular bonus weeks.

Who is Guild Wars 2 aimed at?
Guild Wars 2 is very casual. If you like to roam the world, discover exciting places, and experience events, this MMORPG is the right place for you.
The focus is on the story, the development of the characters, and playing together in the world. So you can't steal mobs, resources, or available rewards from each other.
In addition, you arrived at the max levels very quickly, and you can also quickly produce the maximum armor.

What content is real money required for?
Guild Wars 2 currently only needs the Path of Fire expansion, including the first Heart of Thorns add-on. That's why now is an excellent time to get started with the MMORPG.

There is also a shop where you can buy the following things:
Small story DLCs that players who were active when the story was released were given for free
Cosmetic content such as skins for mounts or clothing sets
Valuable items, endless recyclers, or passports, which are, however, purely optional
Adjustments for the account, such as additional inventory or character slots, as well as name changes
However, the unique feature of the shop is that you can also buy everything for the in-game currency, as gold can be converted into gemstones as the real money currency.

What does the future of GW2 look like?
In February 2019, there were layoffs at ArenaNet. However, the developers confirm that the future for Guild Wars 2 is assured. In fact, since then, there have been several new episodes of the Living World Season 5, recent events, and the adjustments for the WvW have been announced.


Black Desert Online
Type: Sandbox | Developer: Pearl Abyss | Platform: PC, PS4, PS5, Xbox One, Xbox Series X / S | Release date: March 03, 2016 | Model: Buy2Play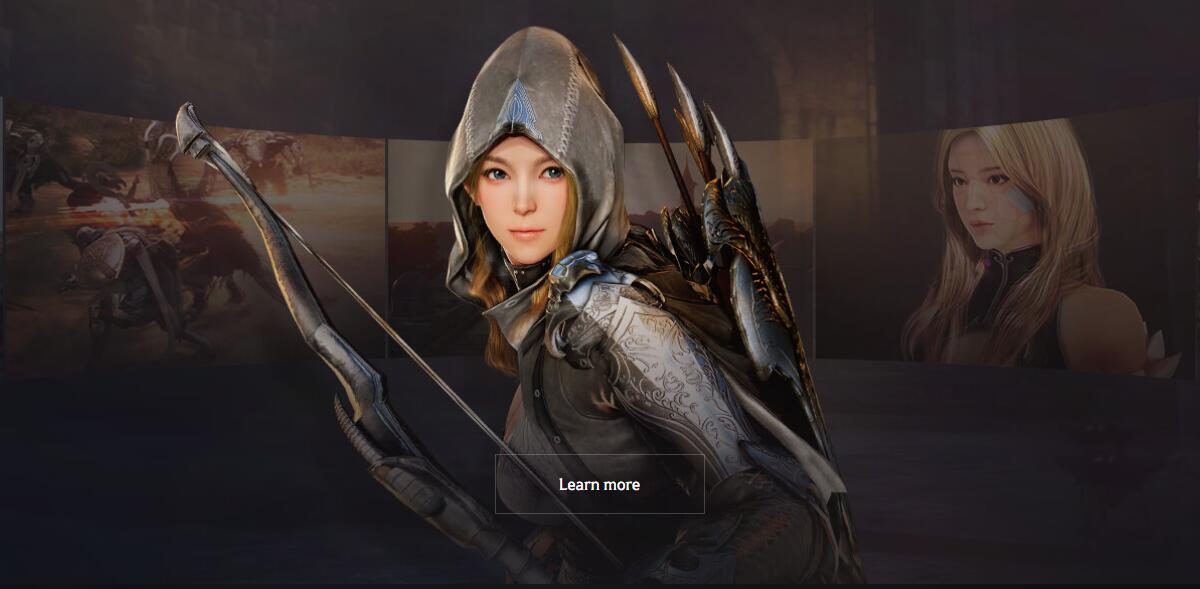 Black Desert is a sandbox MMO where you can do whatever you want. You can go through life as a craftsman, become a fisherman, play PvP or grind in PvE.
The focus is on the very dynamic combat system, enabling you to duels against monsters and other players.
In addition to the freedom and the combat system, the graphics of Black Desert are often praised as innovative and particularly beautiful.

What is the unique selling point?
There is no direct level cap in Black Desert. Although additional levels hardly bring any advantages from a certain point onwards, the players still celebrate each other again and again for the next record.
BDO also dispenses with a Holy Trinity. Since there are no dungeons or raids, healers are not so challenged. So anyone who likes freedom is not pushed into a traditional role here.
You can also look forward to small parkour content in which your character can jump and climb mountains.

Which players are BDO aimed at?
Above all, Black Desert wants to reach players who like total freedom.
In BDO, you neither have to play specific content nor fulfill certain roles. You can also deal with content such as housing, crafting, or role-play over many months.
Alternatively, you plunge into PvP, in which the fights and duels are different each time.

What content is real money required for?
Black Desert costs a one-time fee of 10 euros for the PC, although there are also packages with additional rewards for up to 50 euros.
There is a cash shop in the game itself, which is mainly used for cosmetic content. However, these are very expensive, and clothing sets and other content often cost 30 euros or more.
In addition, there are always Pay2Win allegations, but most of them are small.

What does the future of BDO look like?
In 2019 Black Desert was first released for the Xbox One and later for the PS4. In addition, Black Desert Mobile was released in December, taking place in the same world, but has a slightly different structure. So a lot has happened around the MMORPG.