Where To Find Thorny Vines In New World
New World
Date: Nov/12/22 13:49:28
Views: 771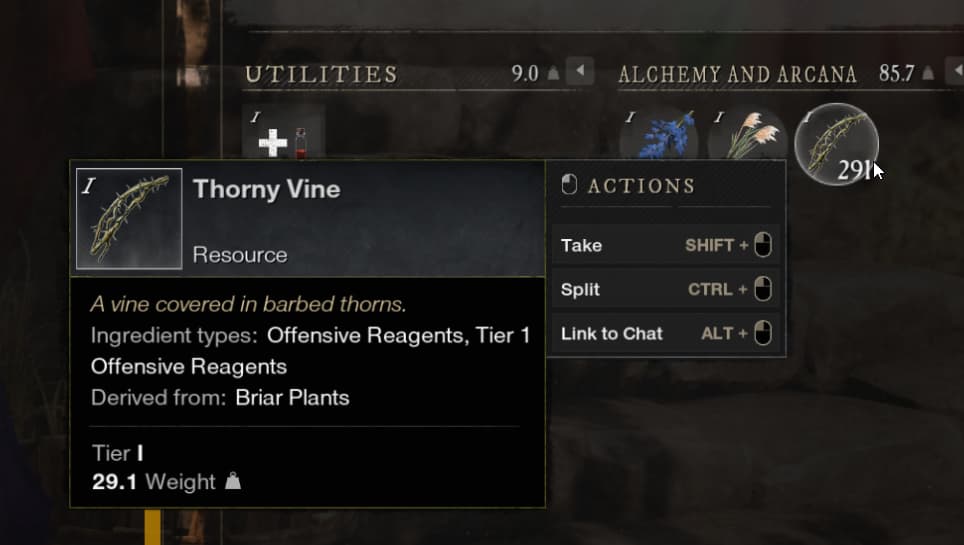 New World is a large, open-world MMO from Amazon Game Studios. Set in a vibrant, primitive land of danger and opportunity, players can pursue their destiny through exploration, combat, crafting, and trading.

If you want to craft recipes involving Magical items and various gems or upgrade certain New World Heartgem Runes to legendary levels, you need to get Thorny Vines. Thorny Vines are one of three resources you can get from farming Brair Branches in the game. Do you want to know where to find Thorny Vines in New World? In this guide, we'll show you where to find Thorny Vines in New World so you can start gathering them for yourself.

To get Thorny Vines in New World, you must farm Brair Branch plants. You can easily farm Brair Branch plants in locations such as Windsward and Monarch's Buff. Since Windward is well known for its farmlands and seeing many Brair Branch plants, this is likely the best place to Farm Brair Branch plants. That said, here are some locations in Windsward where you can find Brair Branches fast:

Greenhaven: Near Fishing pond/river
Perilbrook: Near a River.
Stoutmarsh: River North of Stoutmarsh.
Riverseat River: Along the entire river.
Merry Hill: Near the Fishing pond

As long as you have a sickle, you should be able to gather Briar Branches and get Thorny Vines.

Of course, if you're in dire need of Thorny Vines in the New World and don't want to waste your time farming for them, Thorny Vine can also be purchased from Trading Posts, granted that another player has placed a Sell Order. You can enter the Trading Post and search for this item directly by clicking on SEARCH ITEMS and entering 'Thorny Vine'. For the best deal, be sure to sort by price from Lowest to Highest! This will save you a lot of New World Coins.

Have you had any luck finding Thorny Vines? Let us know where you found them in the comments below!